Sonoma Magazine
by HEATHER IRWIN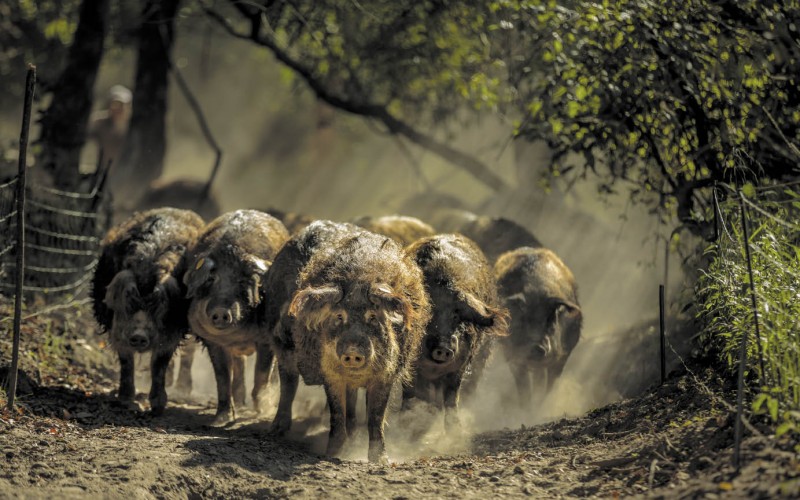 There are two things one immediately notices about Mangalitsa pigs: They're really, really hairy, and they're really, really fat. Even for pigs.
But fat is making a comeback, and in the last few years this ancient Eastern European breed has become the "it" pig of the food world, coveted by chefs and salumists worldwide for its creamy white lard and heavily marbled, beef-like meat.
And being on the menus of restaurants such as Healdsburg's Valette, The French Laundry in Yountville, Meadowood Napa Valley in St. Helena and other luxe dining destinations may be the very thing that saves Mangalitsas from extinction.
Read more

→